About
My primary goal as a massage therapist is to help people improve their overall wellness through touch therapy.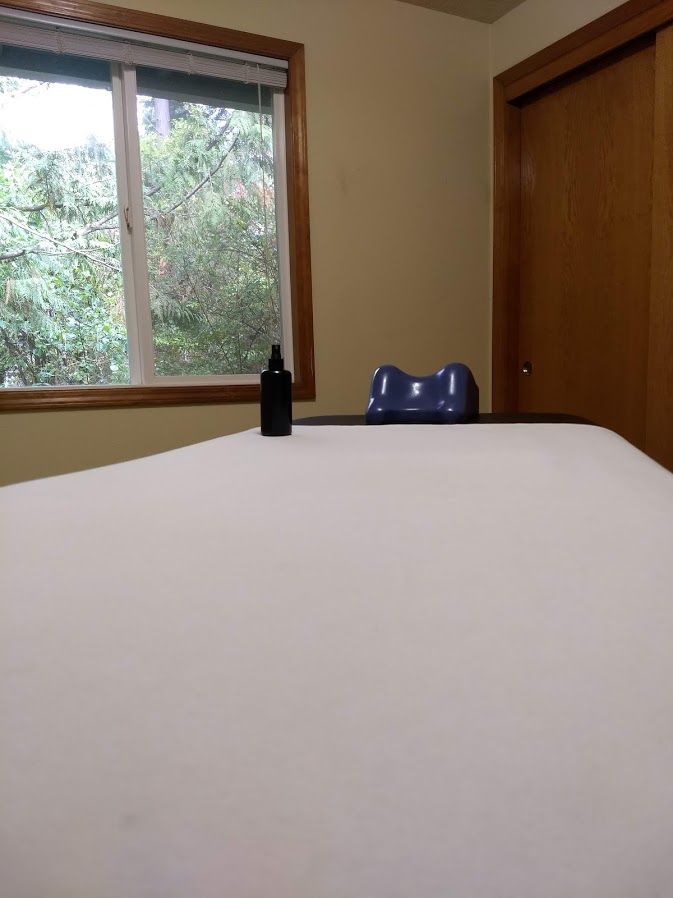 Office Setting
Touch of Light Therapeutic Massage is my private practice in my home office. The treatment room is on the ground floor directly across from a bathroom. We do have a dog, so canine allergens are present. The treatment room has an air purifier.
F.A.Q.
Here are some Frequently Asked Questions about massage:
Do I have to get naked?
No. Disrobe to your level of comfort. There will be a sheet draped over you. Anything you wear means "no touching!" on or under that piece of clothing.
What if I fall asleep?
Yay! Then you're probably pretty relaxed. Your tissues still receive the benefits of therapeutic touch, even when you're napping.
Will the 'weed' massage lotion get me 'high?'
Nope. THC doesn't penetrate the dermis enough to be absorbed into the bloodstream.
Personal Background
A lifetime around technology led me to a career in tech support. After burning out in that field, in 2011 I chose to focus my desire to help people fix things through the lens of therapeutic touch. Straight out of massage school I became a certified massage therapist in Virginia; after years of 'piece work' at various massage chain franchises I realized that a 'spa' does not provide an environment suited to the art of lomi-lomi nor the type of dedicated therapy I prefer to provide, so I've been in private practice here in Oregon since 2015.
Education & License
University of South Florida • 1996 • B.A. in Speech Communication
Lotus School of Integrated Professions • 2012 • Massage Therapy program
Oregon State Board of Massage Therapists • 2015 • LMT #21380